General observations
It is clear from assessing Q2 market conditions in the legal space that it is an opportune time to kickstart or progress your career as a legal professional. The legal support staff market is thriving at the moment and it is very much at the behest of the candidate. In particular, the demand for legal executives in the top-tier commercial law firms is constantly increasing.
It has also been an incredibly busy quarter for solicitors, associates and senior fee earners. There are an array of opportunities available for candidates who wish to progress their careers with a lot of movement evident in the banking, tax and litigation spaces.

In line with 2022, the main challenge for employers is attracting and retaining talent due to this candidate driven market. It is important that employers continue to adapt a flexible approach to remote/hybrid working arrangements. Employers must also recognise the recent development in the Irish legislative space, namely the Work Life Balance and Miscellaneous Provisions Act 2023 and implement its provisions in company culture going forward.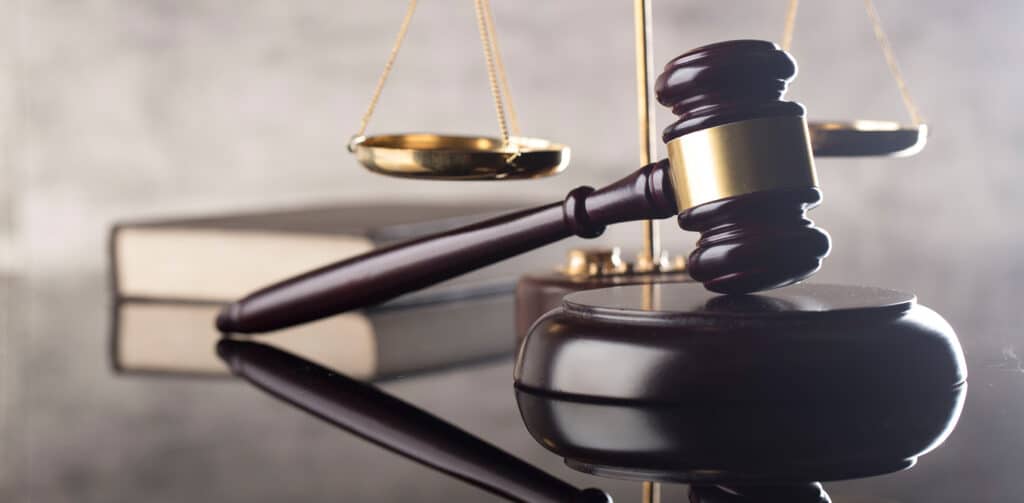 The importance of the company secretary
A review of Q2 must not be conducted without placing a special focus on the role of the company secretary in the workplace. One of the most substantial trends that Q2 has brought about is the increase in the demand for corporate governance professionals. There is a significant amount of opportunities available for these professional in-house and in private practice law firms. We have noticed an uptick in this demand across all levels, including individuals who are fully qualified with the ICSA or part-qualified. It is important to note that candidates who have completed all of their ICSA exams can demand higher salaries.
Q2 Successful assignments
Junior Company Secretary – Leading Third Party Super ManCo
Legal Executive (Real Estate) -Top Tier Commercial Law Firm
Company Secretary Assistant (Funds) – Leading Irish Law Firm
Skills in demand
One of the most significant trends we noticed from Q2 was the heightened demand for corporate governance professionals. We saw a notable uptick for corporate governance professionals and company secretaries across all levels of seniority. We advise employers to take heed of current market trends regarding remuneration in this area due to the extremely competitive nature of the market.

Q2 highlighted a substantial increase in the number of private practice law firms who were seeking to hire corporate governance professionals. There was also a substantial demand in the number of in-house positions available in this area.
Q2 In-demand positions
(by volume of demand by clients)
Corporate Governance Positions
Company Secretary Assistant (Funds) – Leading Irish Law Firm
Junior Company Secretary – Leading Third Party Super ManCo
Regional Company Secretary – Global Banking Institution
Qualified Company Secretary (Company Compliance & Governance) – Top-tier Irish law firm
Solicitors
Plaintiff Litigation Solicitor (4+ Years PQE) – General Practice Law Firm
Banking Associate – Top Tier Commercial Law Firm
Corporate Associate – Medium Tier Law Firm
Employment Lawyer (5+ Years PQE) – International Law Firm
Tax Associate – Top Tier Commercial Law Firm
Legal support positions
Legal Executive (Litigation) – General Practice Firm
Legal Executive (Real Estate) – Top Tier Commercial Law Firm
Legal Secretary (Conveyancing) – General Practice Law Firm
Executive Assistant (Commercial) – Top Tier Commercial Law Firm
Summer Interns – Top Tier Commercial Law Firms
Advice to jobseekers
It is imperative for jobseekers in the legal sector to have a clear objective when seeking new opportunities and know exactly what they want to achieve out of his/her next position. Whether it be an increase in remuneration or furthering career progression, the motive must be decided at the outset of the job search. It is worth setting out a five-year plan that identifies key skills and strengths that can help you to develop further. In relation to salary expectations, pay attention to current market rates, know your market value and incorporate these points into your expectations. Other important factors that are critical in decision making include determining work life balance arrangements. It is crucial that the future employee and employer agree on these elements in order to have a mutually beneficial relationship.
Advice to employers
We continue to see a high demand for legal support staff, corporate governance professionals and solicitors across the legal services industry. One key point that employers must pay heed to is the importance of conducting efficient interviews. We advise employers to pay attention to interview arrangements if they want to secure top tier talent as it is often the case that a negative interview experience can ultimately sway a candidate's final decision. Timing is very important when conducting interviews and unnecessarily prolonged processes can result in reducing candidate interest. We advise employers to conduct interview processes in a timely and speedy fashion. If necessary, we encourage employers to incorporate video calls in the early interview stages.

Important consideration must be given to external factors such as candidate lifestyle choices, particularly in post-Pandemic society. As the nature of the current market is candidate drive, we have noticed that employers who fail to be flexible on negotiables will struggle in attracting and retaining suitable candidates.