The Early Career Awards are holistic in nature and take into account any obstacles people have overcome to get to where they are, they take into account personality and presentation and that is why all the finalists are interviewed by our wonderful panel of judges.

DONAL WHELAN
Thursday August 24th marked the official launch of The Lincoln Recruitment Irish Early Career Awards 2023. The event was held in the RDS Members Club from 9am to 10:30am. Amongst those attending were nominees, nominators, judges and sponsors. The judging process is now fully underway and this years awards look set to be both diverse and competitive with nominations spanning over 40 companies across Ireland.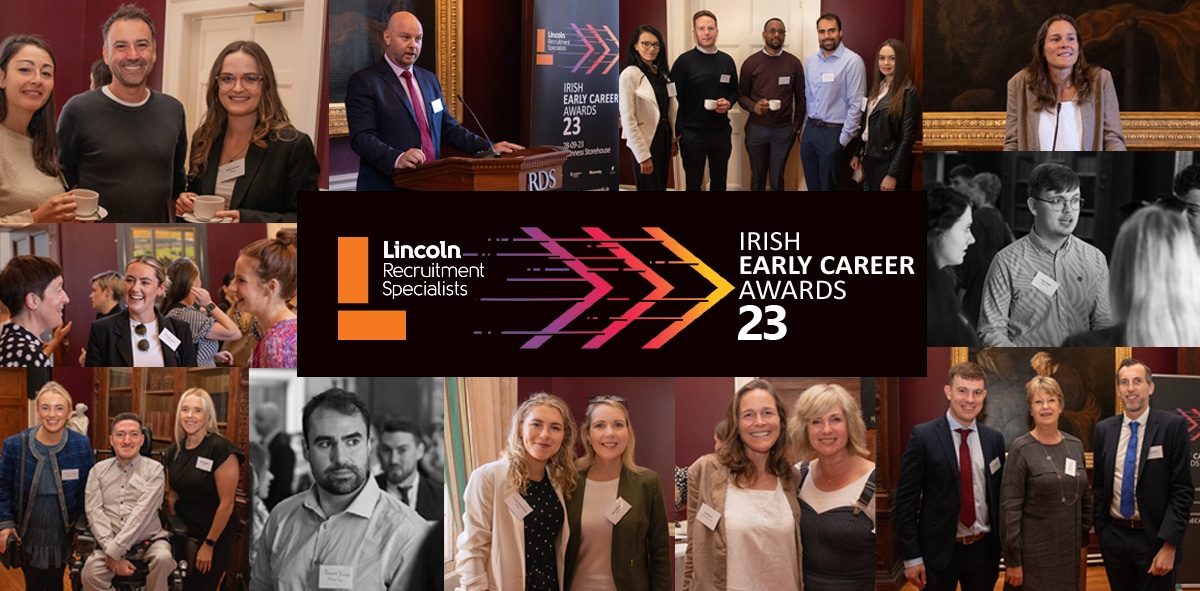 Managing Director of Lincoln Recruitment, Donal Whelan spoke about the origin of the awards stemming from 2016 when Lincoln's founder Shay Dalton was reading a book by the Godfather of positive psychology Martin Seligman – in it he talked about a recognition award for junior researchers doing their PHD studies. There was certain criteria about where they were in their research careers and who could apply. Shay loved the idea and it became the inspiration behind the Early Career Awards as we know it today.
The event this year comprises of 11 employee categories: Accountancy, Funds & Capital Markets, HR, Technology, Business Support, Project Management, Sales & Marketing, Risk & Compliance, Engineering & Construction, Insurance, Entrepreneurship in addition to two employer categories: Best Emerging Leader Training and Best Mentorship Programme.
Up to 200 guests are expected to attend the Gala Dinner in the Guinness Storehouse on September 28th including the 2022 Overall Winner, Luke Deasy who also won the Engineering & Construction category. Luke who then worked for Enerpower, transformed the company in terms of turnover, delivery, personnel, projects undertaken and industry certification. The most notable project being the delivery of the largest combined Solar and Heat Pump Project In Ireland.
Lincoln Recruitment would like to wish all nominees spanning the 13 categories the very best of luck in their forthcoming interviews.